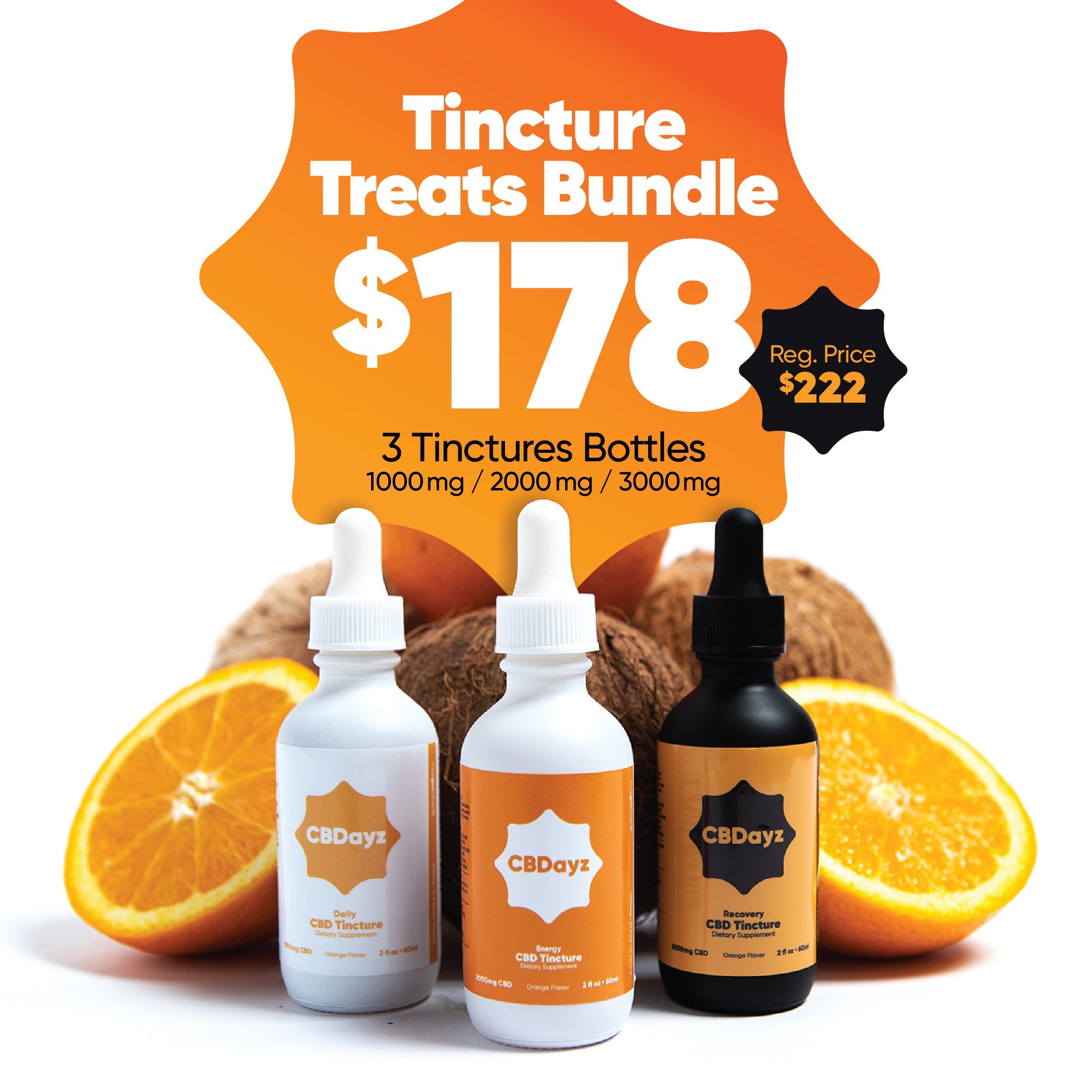 CBDayz Tincture Treat Bundle
$178.00
Regular price
$222.00
The Tincture Treat bundle is here to help you get the right CBD tincture for each occasion. We designed each of our CBDayz tinctures with a very specific time of the day need or circumstance.

Morning energy or when you're dropping cliffs with our CBDayz Energy Tincture 2000mg. This CBD tincture also has Vitamin B12 for all day energy.
The CBDayz Daily Tincture 1000mg has a lower dosage and we suggest taking this CBD tincture as a daily as a health supplement.
Concluding the day with CBDayz Recovery Tincture 3000mg, this CBD blend helps your recovery and sleep with GABA; designed to be taken at the end of your day. Recover faster and sleep well with a restful awakening. 
At CBDayz, we create products with a real purpose. Each of our CBD tinctures have specific natural ingredients that match the effect an average dosage should deliver.
This CBD tincture bundle is gold when you are reacting positively to CBD and want to go all in on the CBD tincture natural recovery regimen. 
Buy now at our bundle price of $178, down from $222.
USA Shipping
60-Day Refund Policy
FAQ & Contact Us
Full Disclaimer
USA Shipping
60-Day Refund Policy
FAQ & Contact Us
Full Disclaimer
CBDayz Tincture Treat Bundle

$178.00

Regular price

$222.00