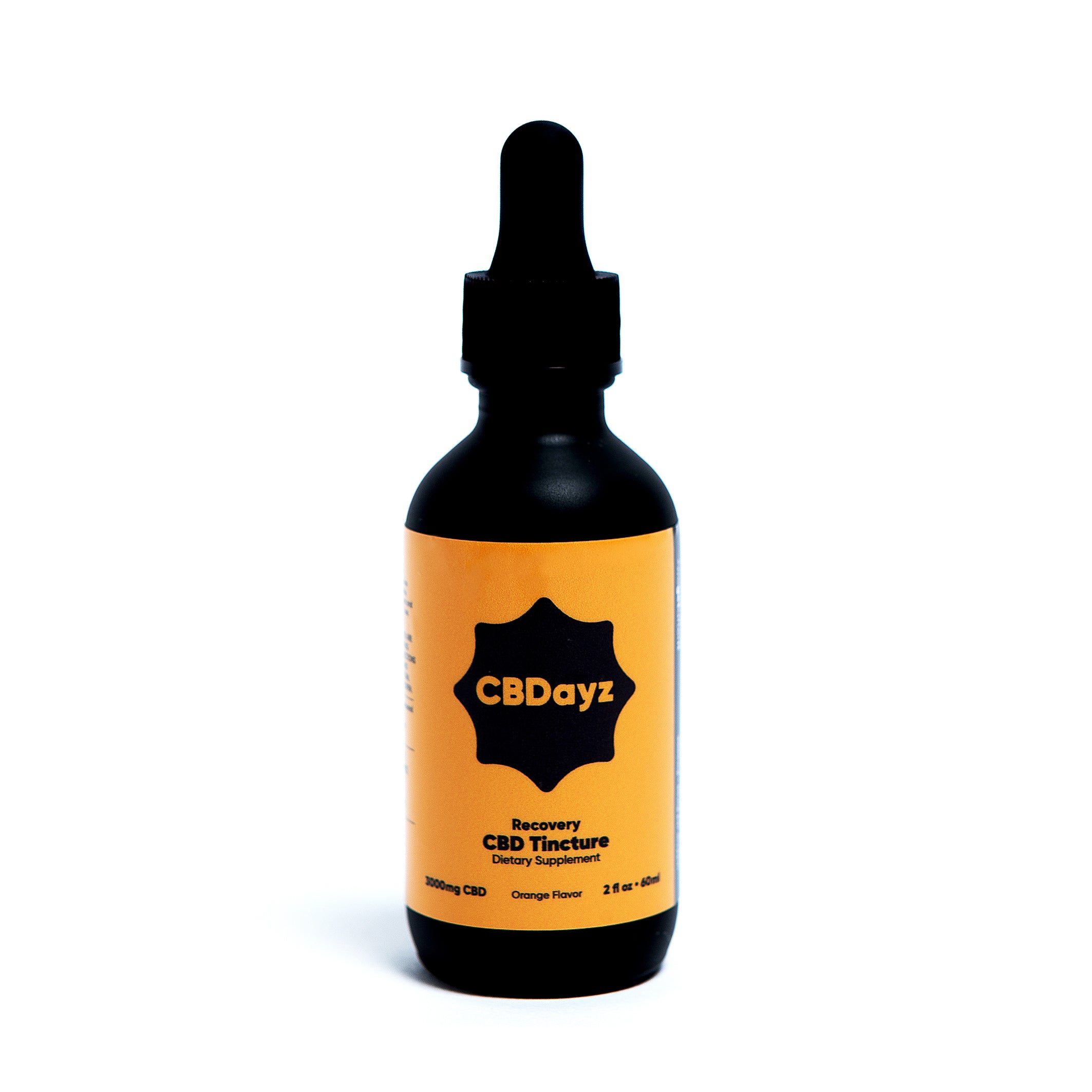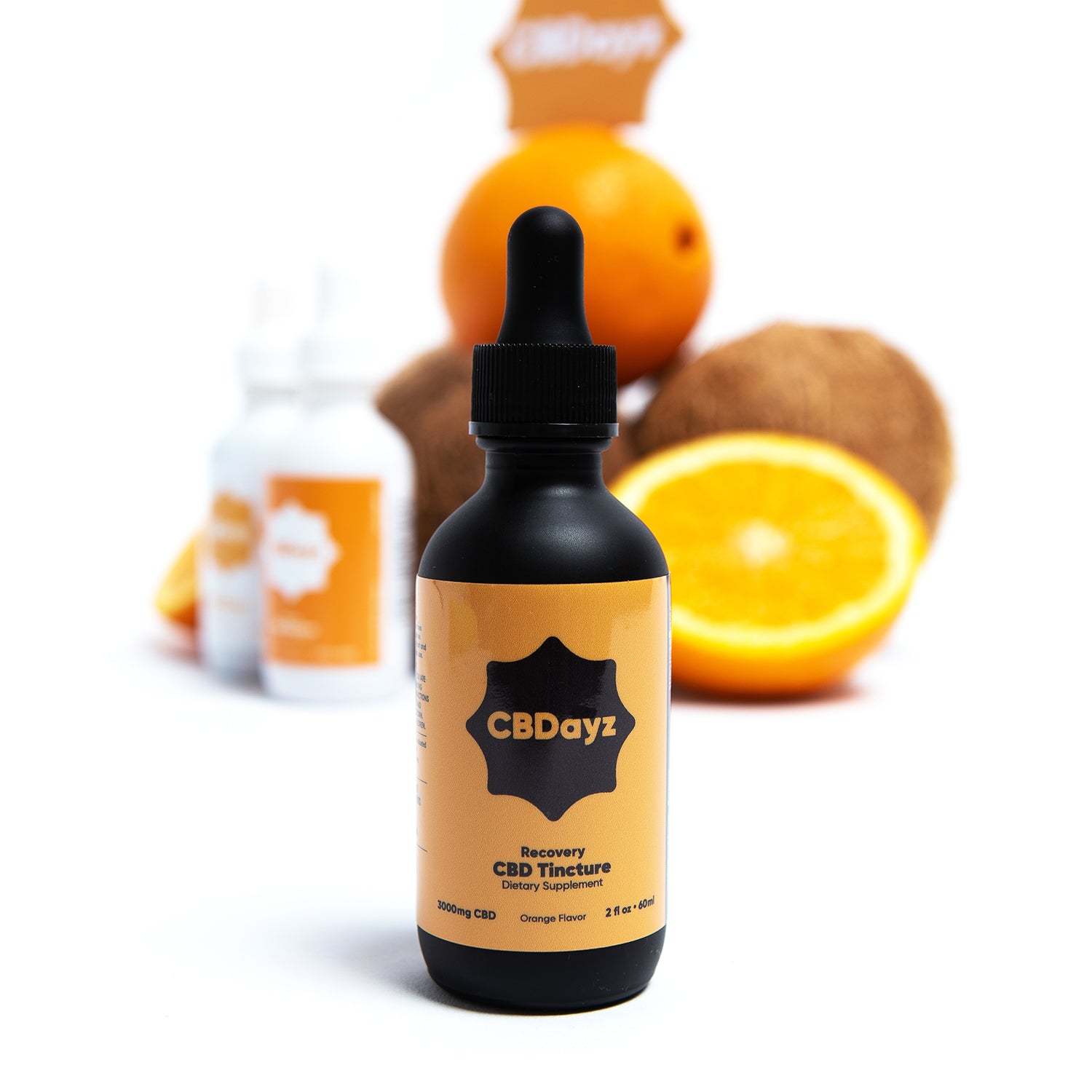 CBDayz Recovery Tincture 3000mg
This is CBDayz's most potent CBD Tincture with 50mg of CBD per dropper. This one was created for more serious conditions and injuries. More CBD to help relieve pain and inflammation.
The black label and bottle is a reflection of its strong and effective functionalities. Our new exclusive CBDayz Recovery Tincture 3000mg formula also includes GABA (Gamma-aminobutyric acid), to help your mind relax and get ready for a good night's sleep. No wonder it's everyone's new favorite and the most recommended by our team if you go hard all day or need a good night's sleep. If you are familiar with CBD Tincture and are looking for a strong, reliable and permanent supply; this just might become your #1 favorite.
Certificate Of Analysis: 
USA Shipping
60-Day Refund Policy
FAQ & Contact Us
Full Disclaimer
USA Shipping
60-Day Refund Policy
FAQ & Contact Us
Full Disclaimer
CBDayz Recovery Tincture 3000mg